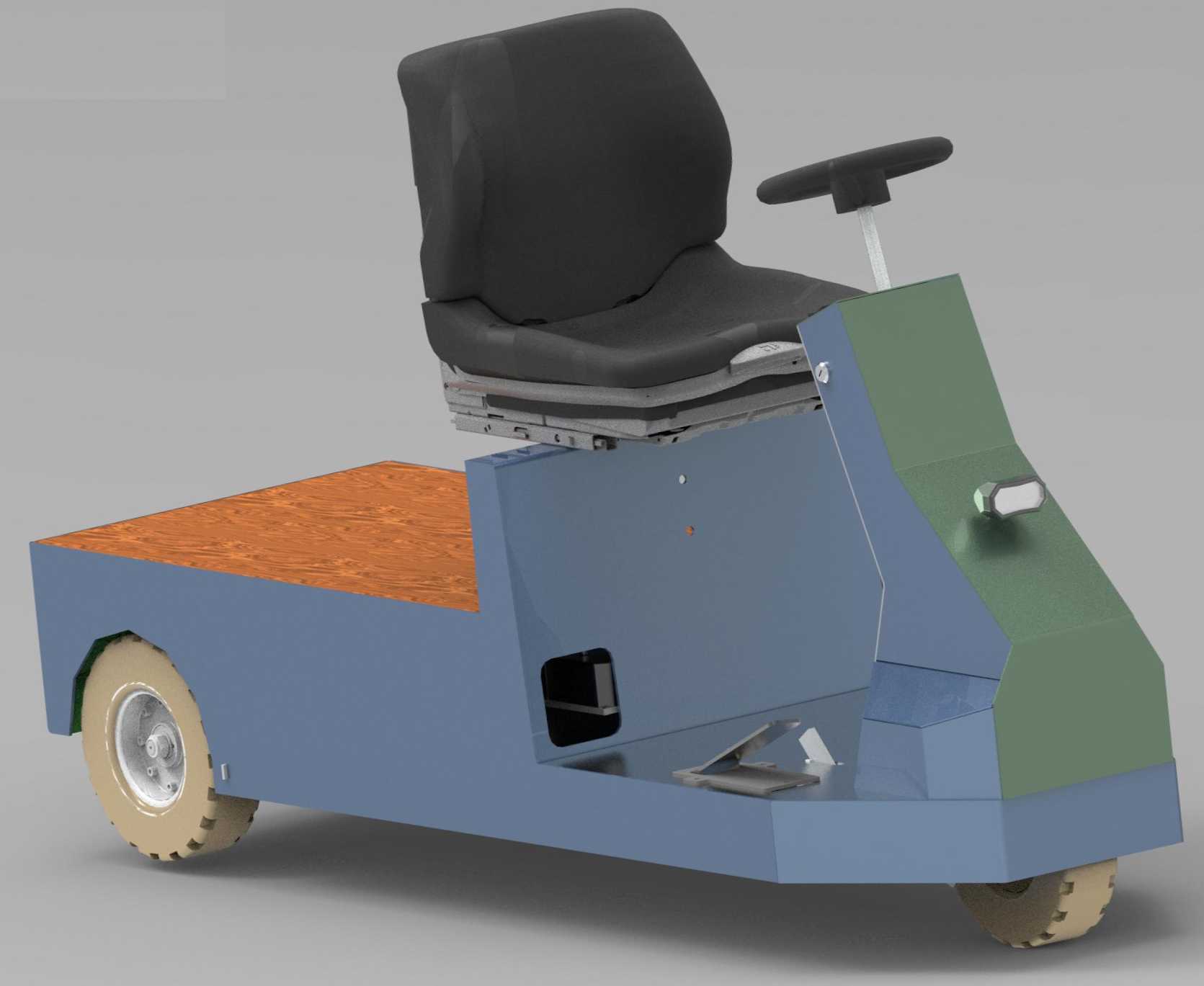 Description
The small pick-up modell based on the TS1000 has outstanding driving characteristics and ergonomics. An front wheel suspension, steering-transmission, low boarding height and a big footwell made this modell to a bestseller at our costomers in the public sector.
The vehicle can be customized by a huge amount of robust designed supplementary equipment.
The operating distance depends on the chosen battery-capacity and can reach 18 miles.
– Steel-Construction (0.2")
– Low-Maintenance 24V rotary-current power unit with differential gear
– SE wheels 4.00 x 4 (puncture-proof)
– Adjustable controling unit
– Display for battery-status, counter for operation hours, speedometer, error messager
– On-boars charger with spiral cable (recommended)
– Battery: lead acid, GEL, Lithium
– Mechanically drum-brake mounted at the back wheel axles , dead man switch
– electromangetic brake when vehicle is stopped
– Seat with suspension
– Loading area with screen printed plates, weatherproof and with non-slip surface
– Signal-horn, emergency-off
– Powder coated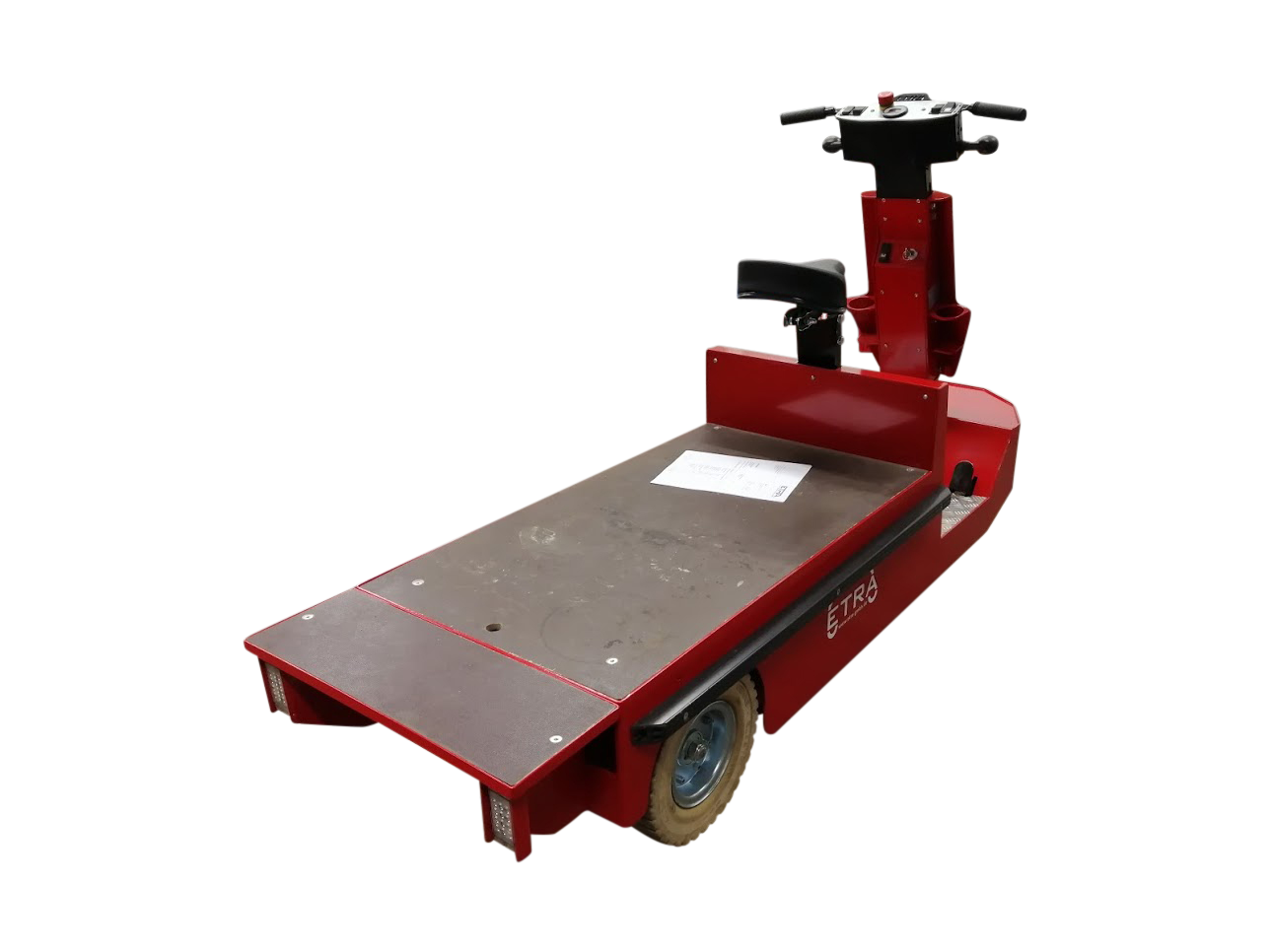 Extended loading area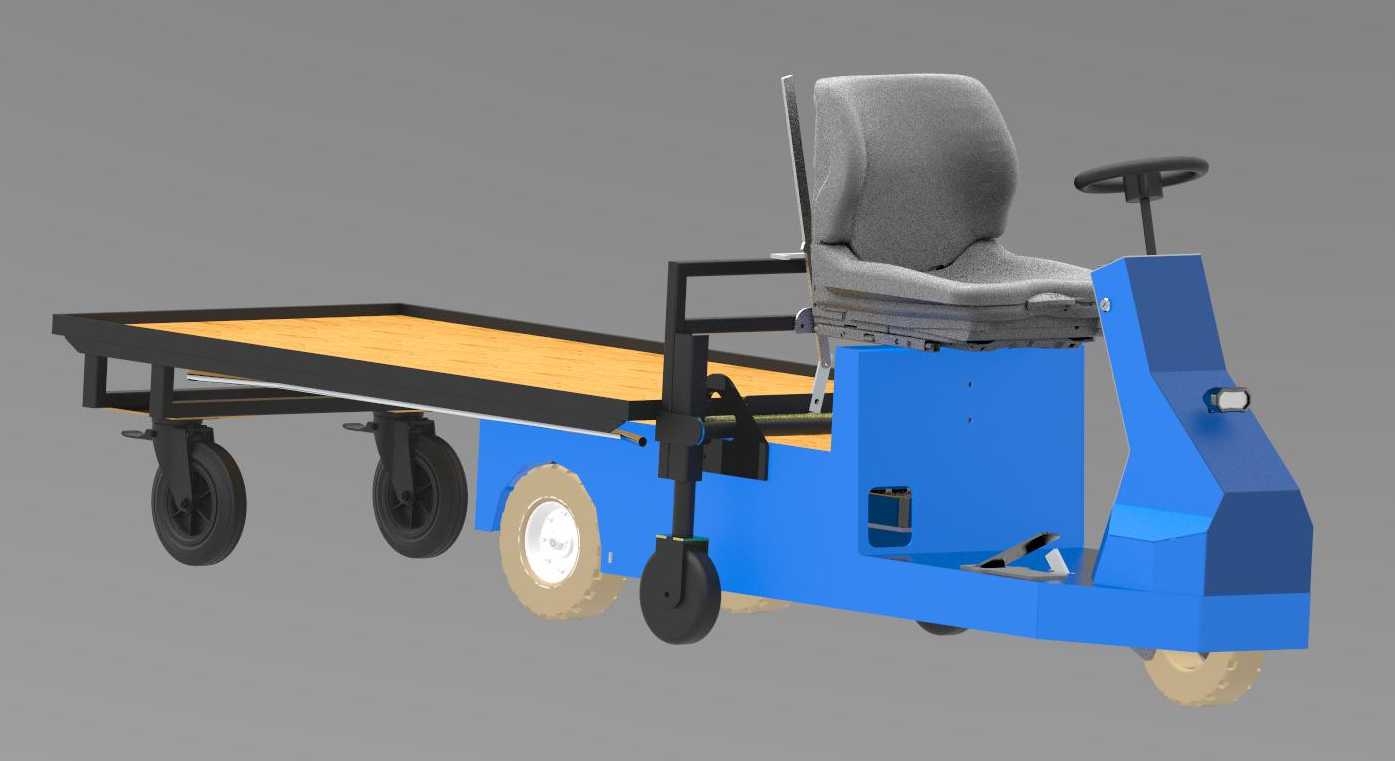 Rollover-System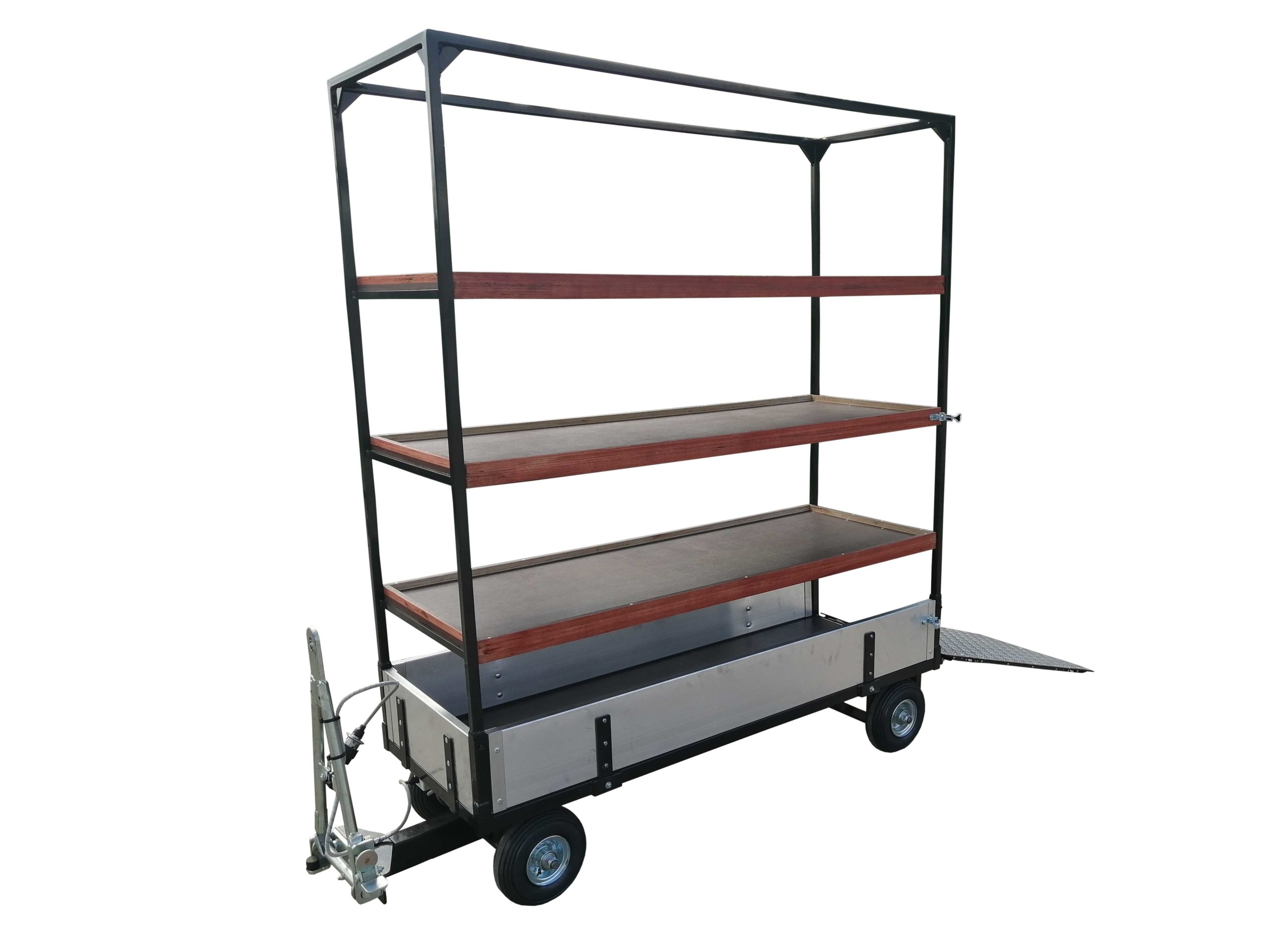 Special Construction Trailer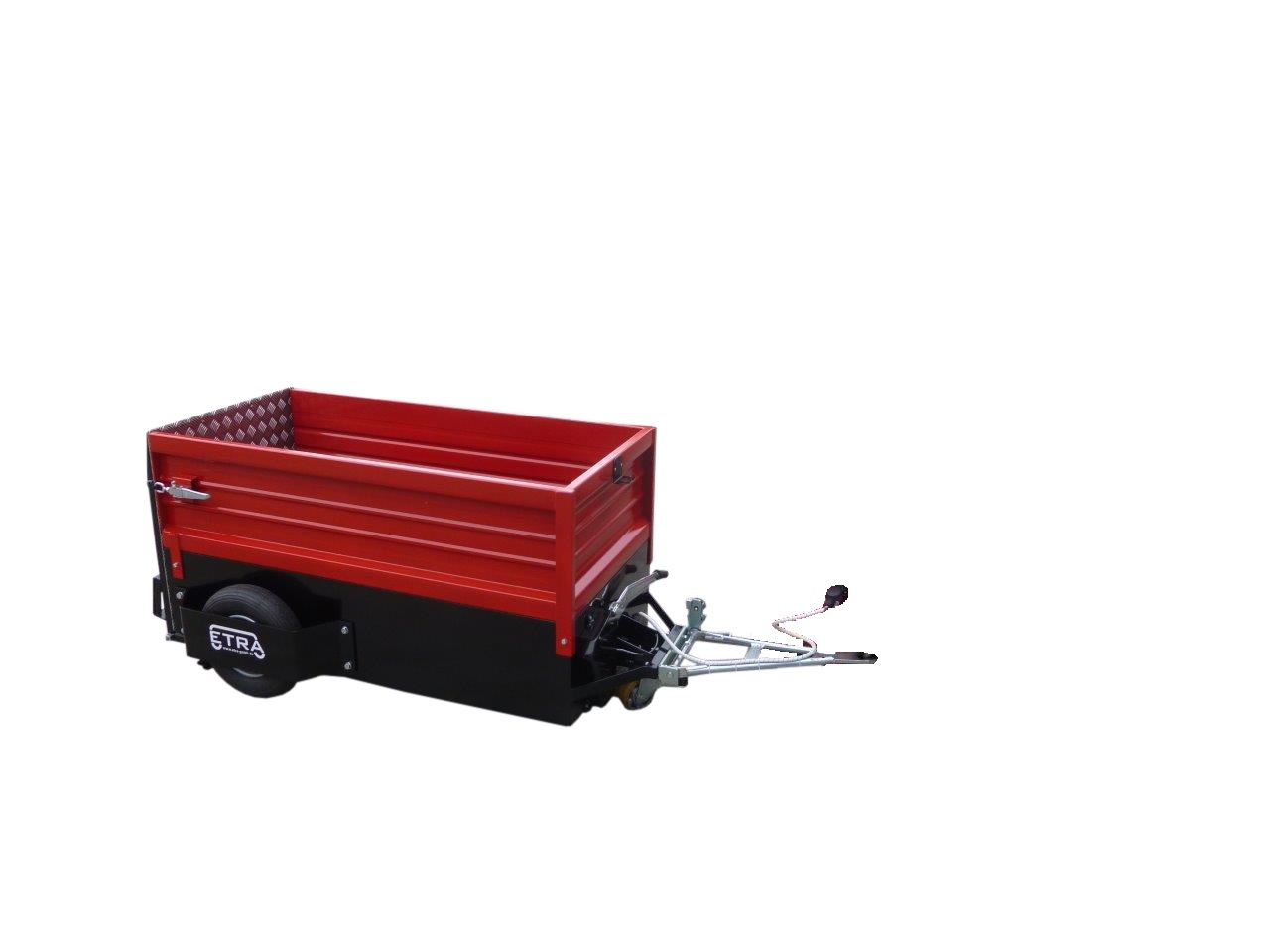 Special Construction Trailer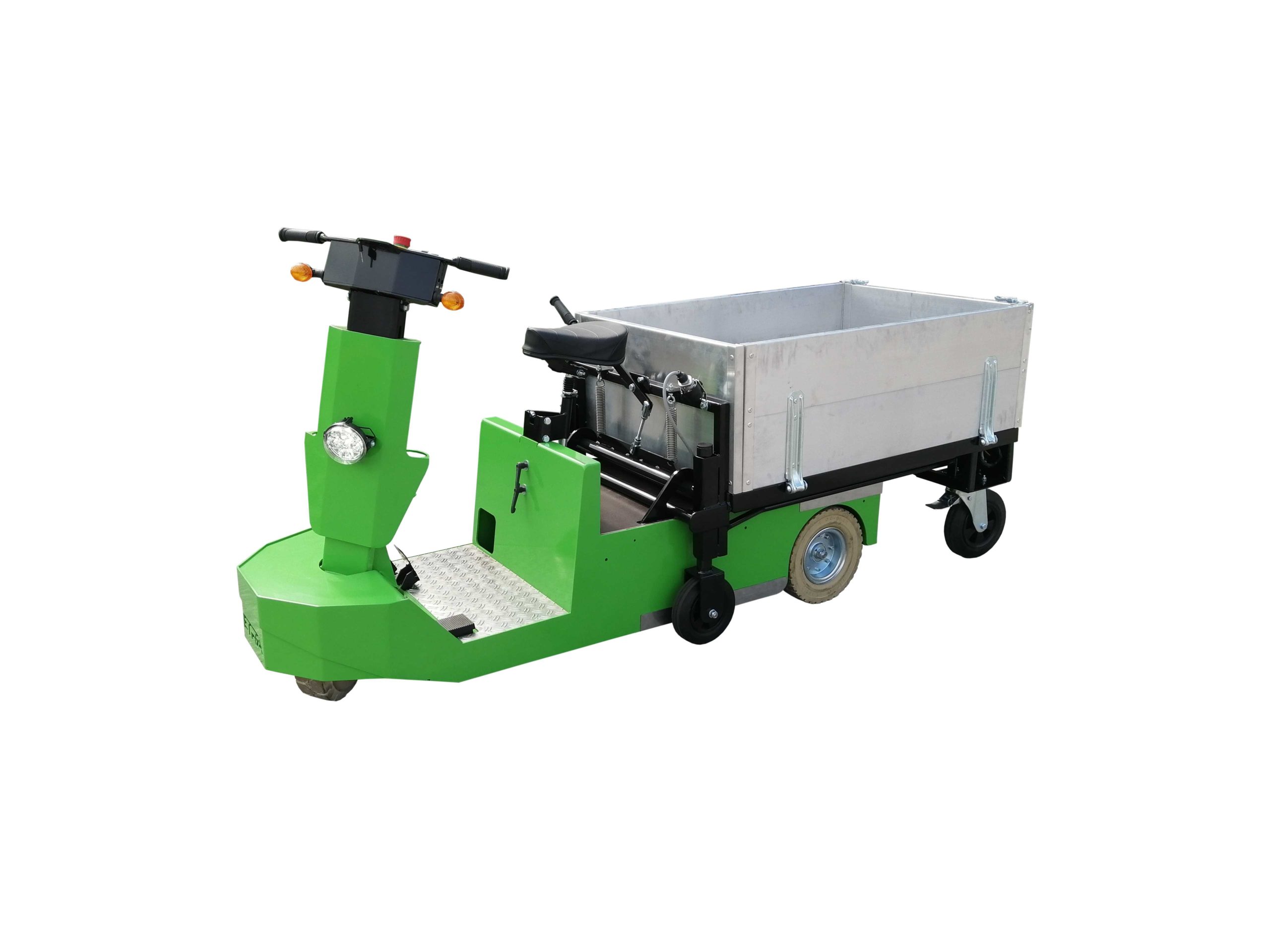 German MOT approval