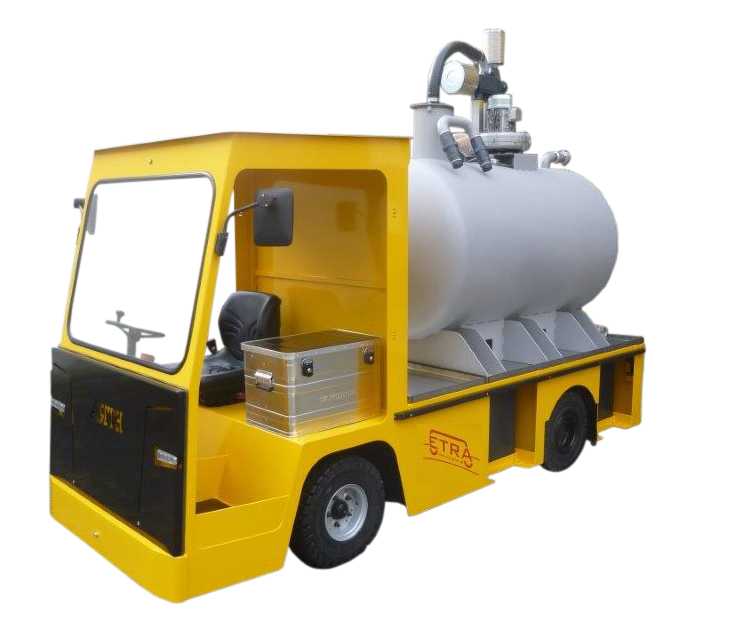 Description
Our currently heaviest 4-Wheel-pick up Modell VP 200 is also a versatile general purpose platform like the model VP 150.
Suspended axles, hydraulic steering unit with extraordinary steering lock makes this model a resilient and easy to handle vehicle.
The vehicle can be customized by a huge amount of robust designed supplementary equipment.
The operating distance depends on the chosen battery-capacity and can reach 22 miles.
– Steel-Construction (0.2")
– Low-Maintenance 48V rotary-current power unit with differential gear
– Rear-  and Front-Axle Suspension
– Hydraulic Steering Axle
– Adjustable controling unit
– Display for battery-status, counter for operation hours, speedometer, error messager
– On-boars charger with spiral cable (recommended)
– Batterycapacities from 420Ah
– Hydraulic drum-brake mounted at the back wheel axles , dead man switch
– Electromangetic brake when vehicle is stopped
– Seats with suspension
– Loading area with screen printed plates, weatherproof and with non-slip surface
– Signal-horn, emergency-off
– Powder coated chassis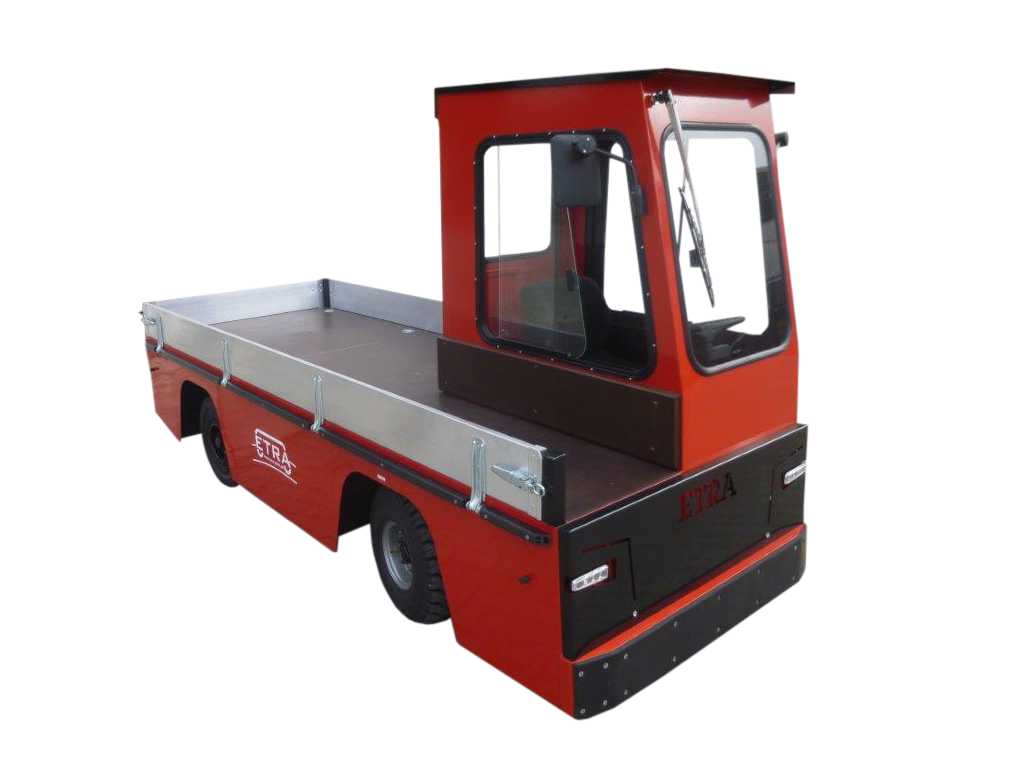 Special Construction