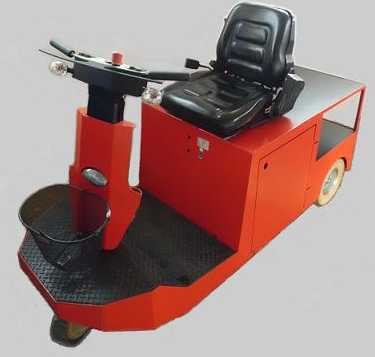 Description
This small rider seated tractor for trailer loads up to 3 to is designed for the usage at production or logistic areas with tight spaces.
Used as tractor for tugger trains or with noise insulated chassis in public areas, this model is well proved.
The model DS300 is also available with the design of the Model DS200.
The vehicle can be customized by a huge amount of robust designed supplementary equipment.
The operating distance depends on the chosen battery-capacity and can reach 18 miles
– Steel-Construction (0.2")
– Low-Maintenance 24V rotary-current power unit with differential gear
– Adjustable  front-steering fork
– SE wheels 4.00 x 4 (puncture-proof)
– Adjustable controling unit
– Display for battery-status, counter for operation hours, speedometer, error messager
– On-boars charger with spiral cable (recommended)
– Battery: lead acid, GEL, Lithium
– Mechanically drum-brake mounted at the back wheel axles , dead man switch
– electromangetic brake when vehicle is stopped
– Seat with suspension
– Loading area with screen printed plates, weatherproof and with non-slip surface
– Signal-horn, emergency-off
– Powder coated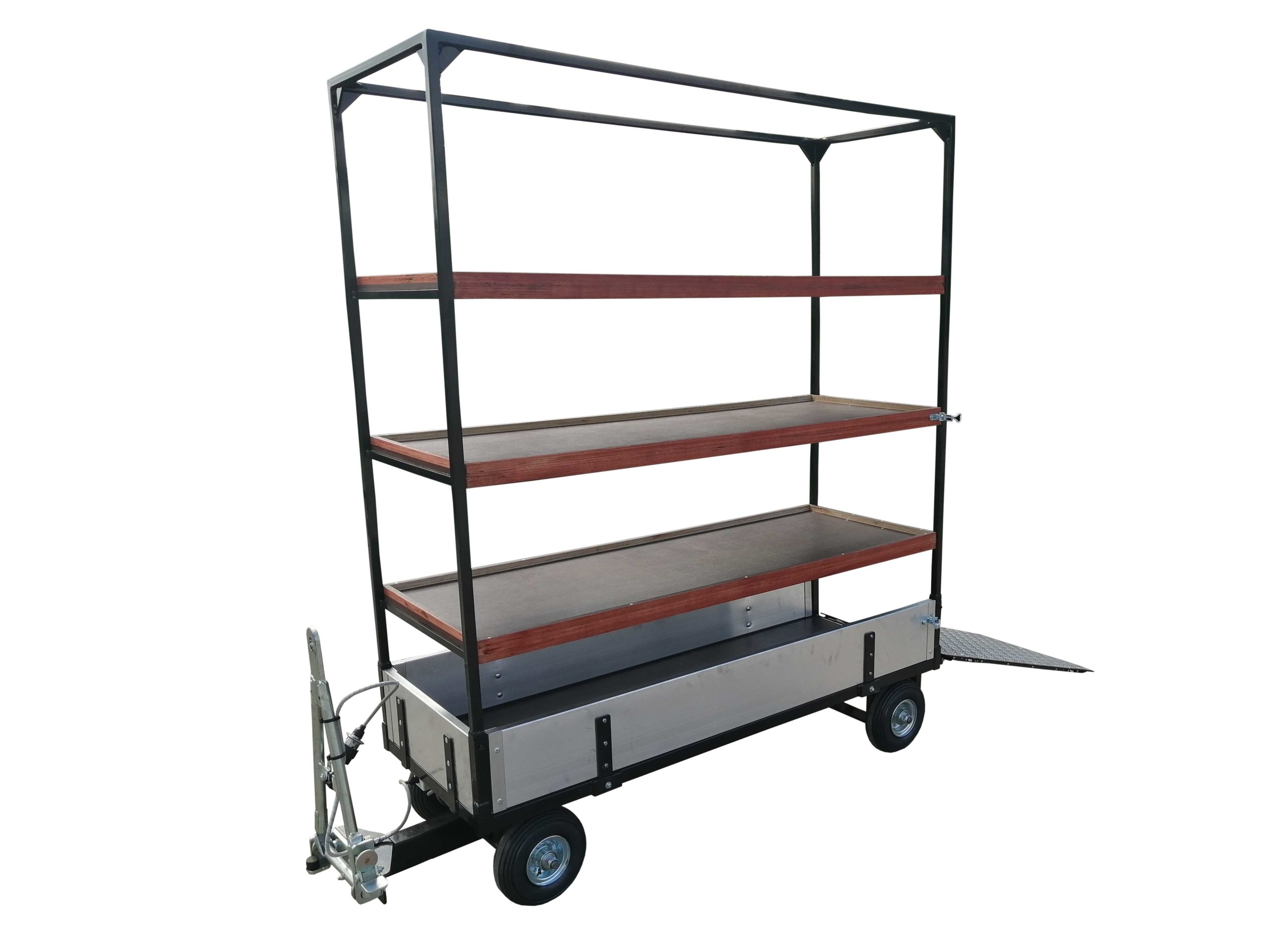 Special Construction Trailer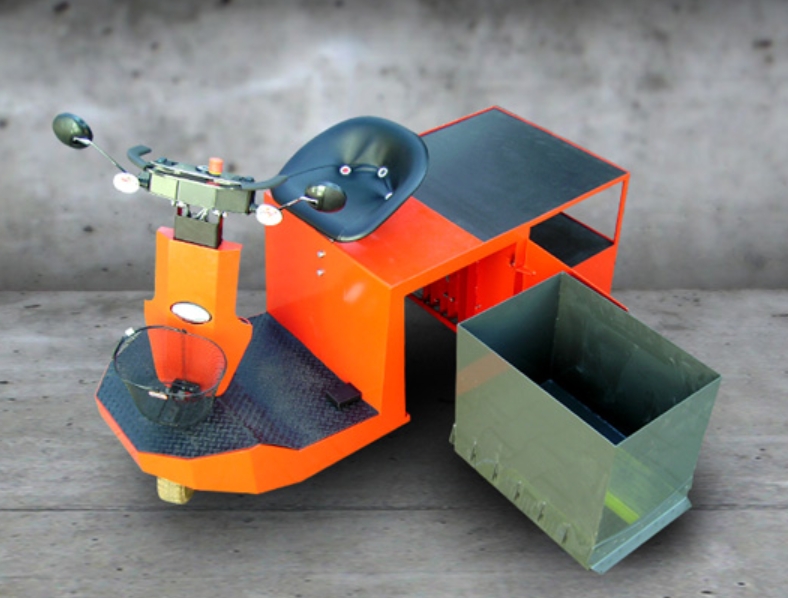 Laterally Battery Compartment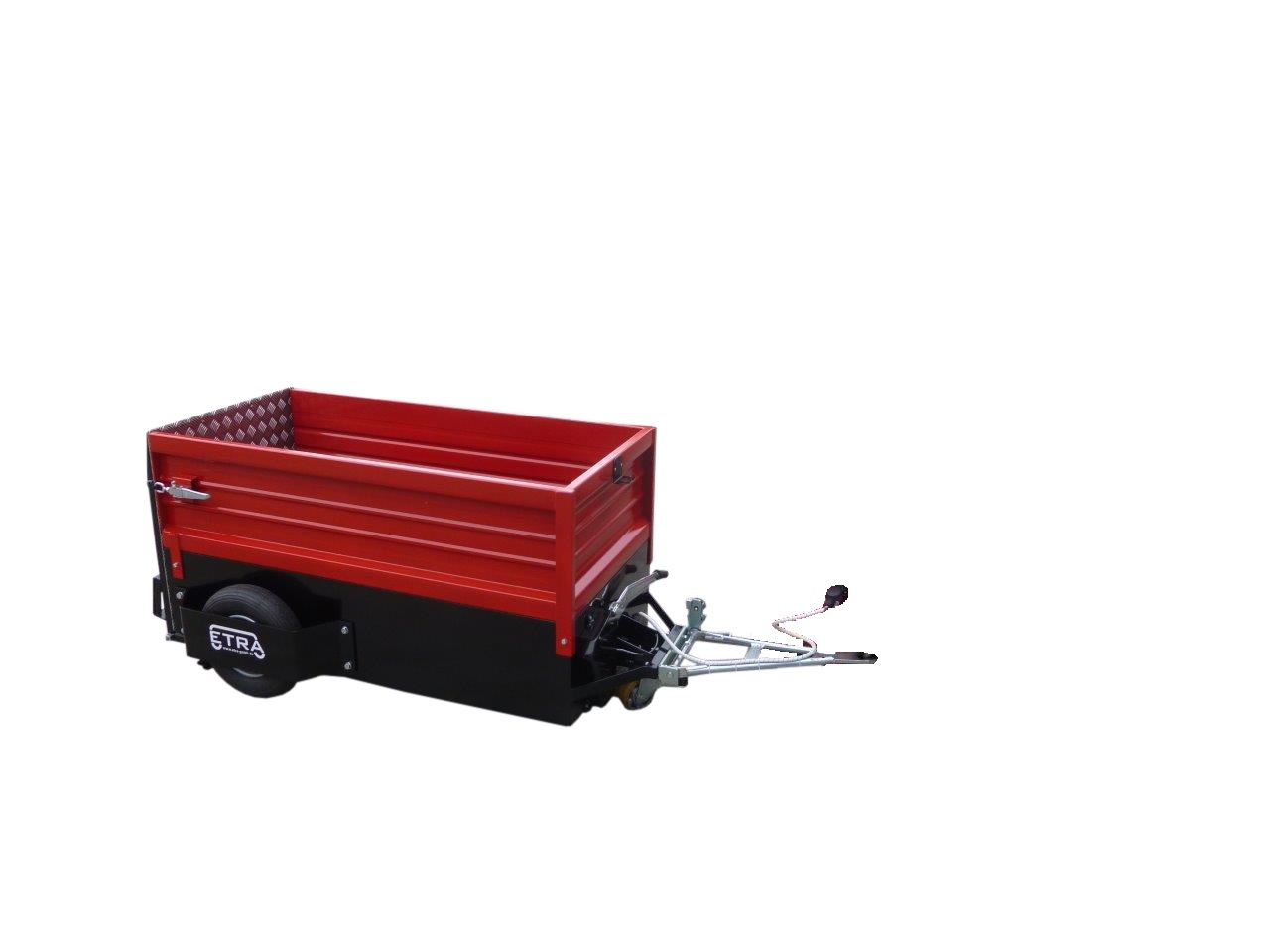 Special Construction Trailer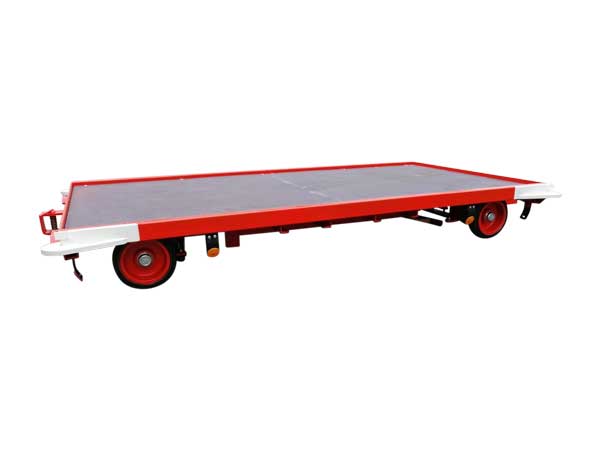 Heavyweight Trailer